What is a SimGar?
SimGar is short for "SIMPLE GARDEN"
SimGar is a TRUE "self watering" container garden. Simgar has a large water tank with planter boxes on top, a water pump and a solar panel to power the pump.
Here's how it works.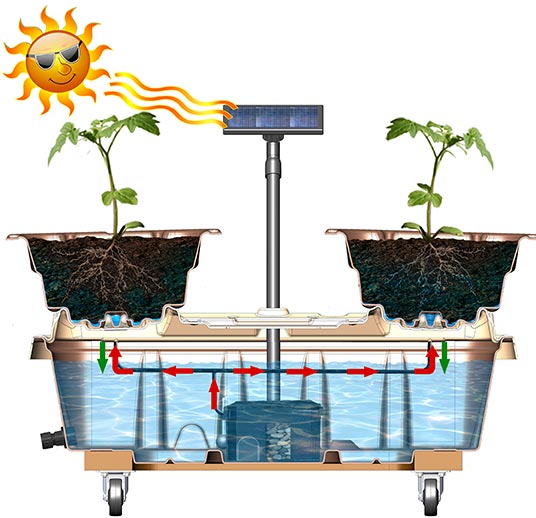 The Basic Diagram
The solar panel powers pump.
The pump carries cool water to the roots inside the pot.
The pot drain excess water back to the cooling tank.
Repeat.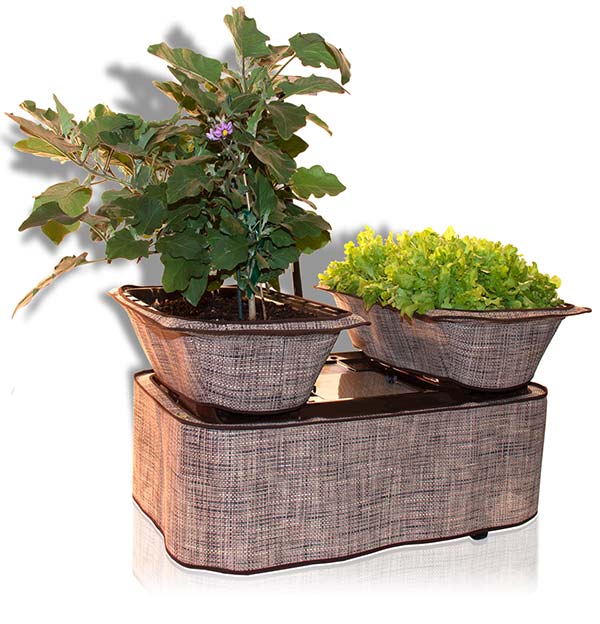 Solar Panel
LifeFlow Water Pump
28 Gallon Cooling Tank
One PRO Tank Lid
Two Soil Pots
Dolly - Mobility Kit
The SimGar PRO Accessories:
Decorative Solar Shield
Tomato Cage Clips
LifeFlow Water Filter Box
Activated Charcoal Carbon Filter
Granite River Rocks
Water Cleaning Filter
Electric Adapter
Water Tank Aerator
Water Level Indicator
Stainless Steel Lighting & Covering Frame Kit
Mesh Sun & Critter Screen
Reflective Blackout Indoor Cover
Rope Ratchet Grow Light Hanger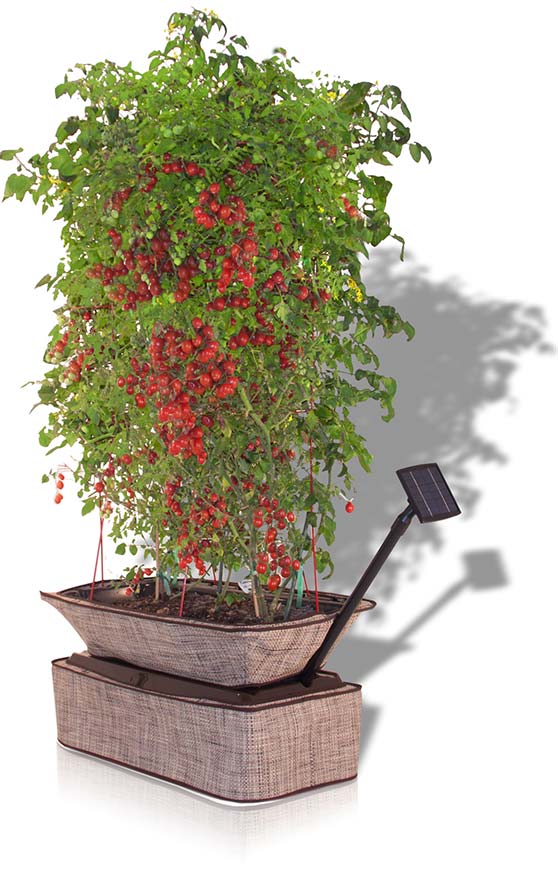 Solar Panel
LifeFlow Water Pump
8 Gallon Cooling Tank
One UNO Tank Lid
One Soil Pot
Other Great Products from VizCO: